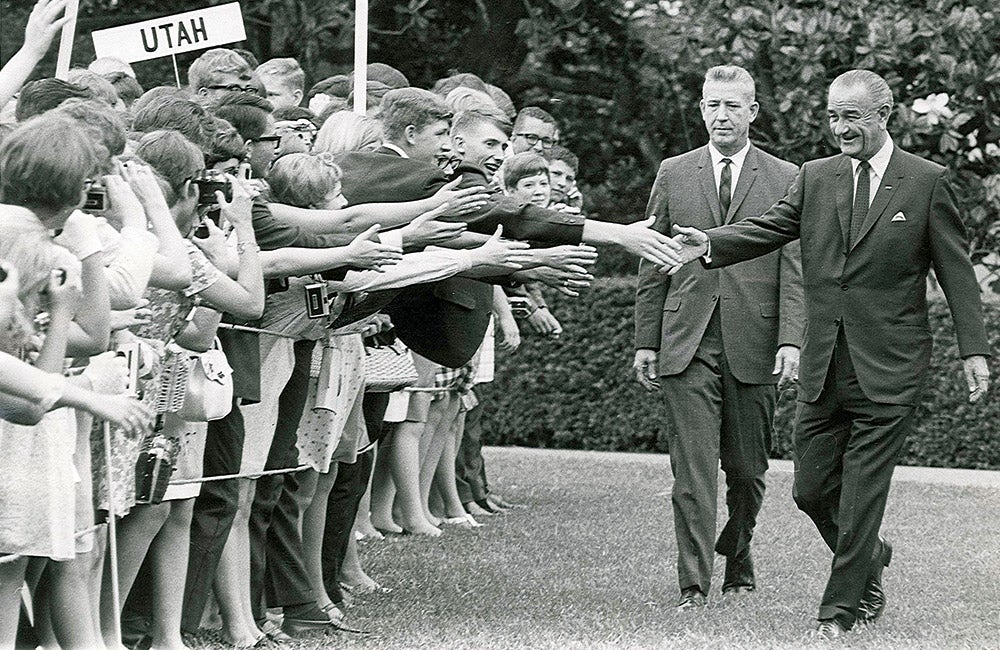 Electric Co-ops Help Fulfill LBJ's Vision
Lyndon B. Johnson, a Texas native and the 36th United States president, was a great national and local innovator who prompted reforms and encouraged the passage of the Civil Rights Act; closer to home, he helped rural areas get electricity and inspired a youth leadership program sponsored by electric cooperatives, including more than 50 in Texas, that students can enjoy to this day.
As a Texan who understood the value of quality rural life, Johnson was a champion of electric cooperatives and was instrumental in the formation of these nonprofit, member-owned electric distribution companies that are focused on improving the quality of members' lives.
As part of their effort to improve members' lives, electric cooperatives followed Johnson's call in 1957 to send youths to Washington, D.C., to "actually see what the flag stands for and represents." Out of his remarks was born the Government-in Action Youth Tour, which is still going strong decades later, with more than 50,000 students having participated nationwide.
Electric co-ops in Texas have helped fulfill Johnson's vision by sponsoring high school students from its service area to participate in the weeklong, guided trip to Washington, D.C., on the Government-in-Action Youth Tour every year since 1965.
Of a Lifetime, For a Lifetime
A 50-year history of Texas Youth Tour
Tale of Early Electrification Still a Winner
Decades apart, students win Youth Tour trip by humanizing co-op history