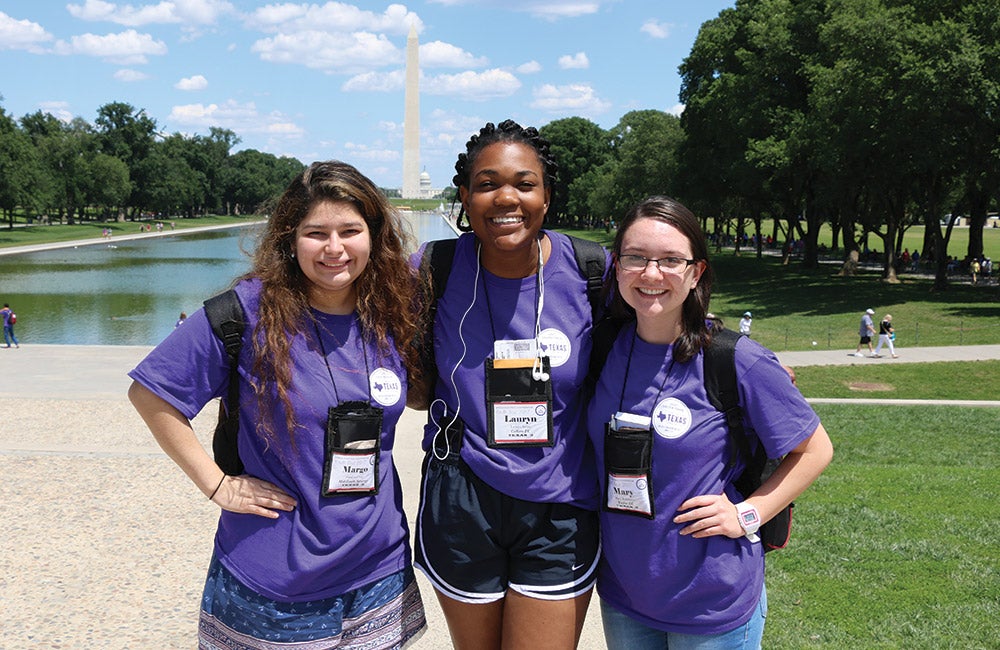 A Magazine Just for Youth Tour Participants
Your Tour is a magazine dedicated to the Government-in-Action Youth Tour, a yearly trip to Washington D.C., for high school students sponsored by electric cooperatives in Texas.
The annual publication aims to share the excitement of the trip with Youth Tour candidates and unite the more than 4,400 Texas alumni by bringing back memories and providing ways to get in touch.
Paired with the magazine is the Texas Youth Tour Alumni Facebook page.
For Texas Youth Tour alumni to receive complimentary future print issues of Your Tour magazine, email name, address, Youth Tour year, and sponsoring cooperative to youthtour@texas-ec.org. Or download a magazine from the Your Tour archives, below.
Magazine Archive
Download PDFs of Your Tour Magazine